The most epic place to play and program Minecraft!
---
Vote for our server at:
Epic Updates!
---
Modly 1.9 Released!
New features!
New block!
The EpicMC servers updated to 1.14.1 so you can play on the latest version of Minecraft!
Modly 1.82 Released!
You can now share mods. Press the button to share your mod!
Note: This option is only available for users with the Iron Plan or higher. Sign up here
Modly 1.81 Released!
New block!
This block is good for boss fight mods where the boss strikes the player with lightning.
Minecraft 1.14 Support!
Our server now supports the latest version of Minecraft! Join now at epicmc.rocks!
New Modly Look!
We made a new look for EpicMC Modly!
New Home Page Look!
As you can see, we have a new look for our EpicMC home page! It looks EPICLY COOL and stuff! We might even change the Modly look!
Modly 1.8 Released!
We added a new extension called Inventory. With this extension you can:
Create inventories (chests) and open them!
Add items!
You can get this extension by clicking on the Extensions button. If you don't see it, you will need to get the Diamond Plan.
Modly 1.71 Released!
New blocks!!!
Added new events and a new world block.
EpicMC KitPvP New Mode!
Duel other players with the KitPvP Duels mode. Click on the NPC to join!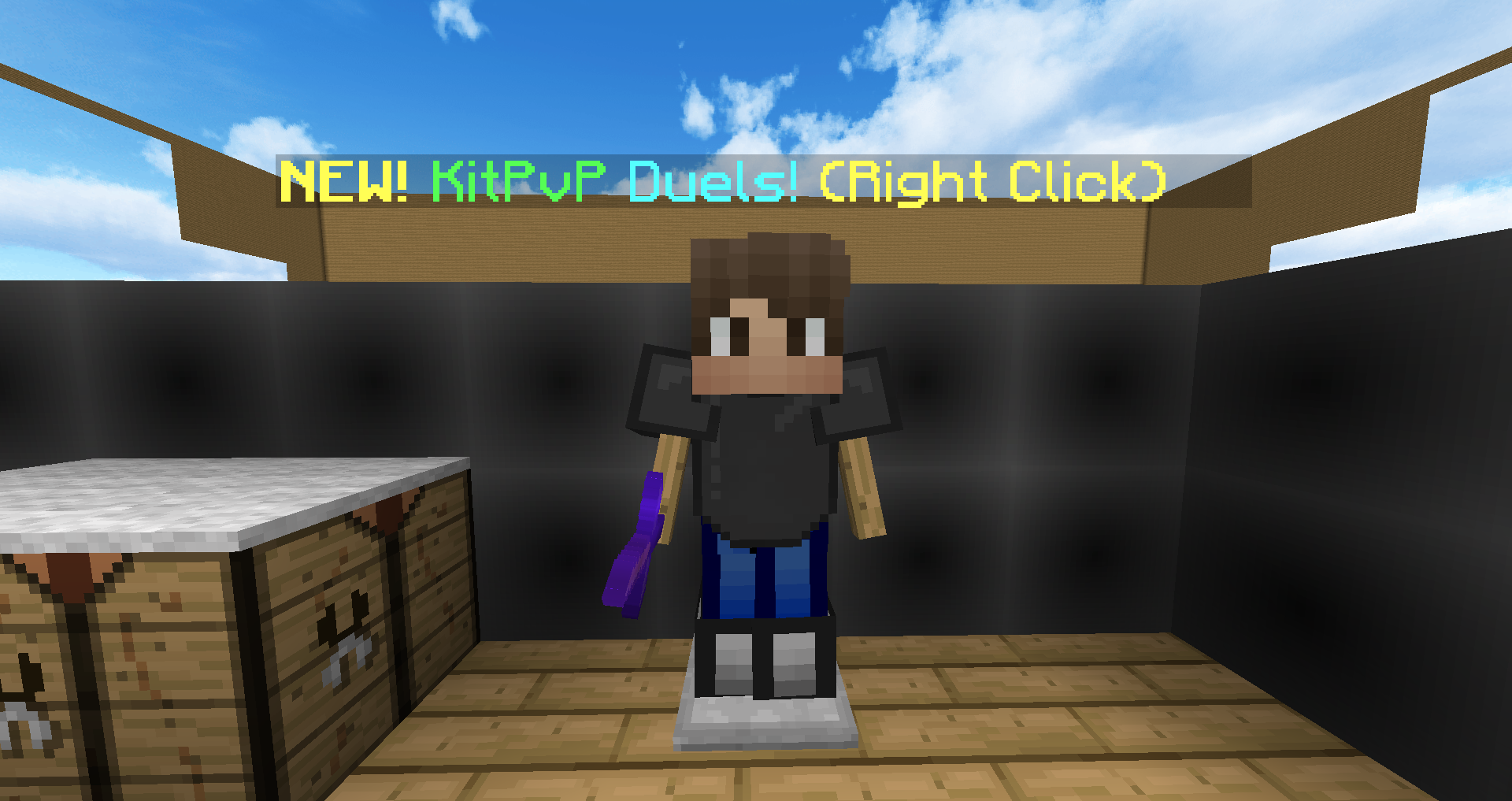 Modly 1.7 Released!
More Drone Blocks!
The drone is an invisible robot that you can program to place blocks in your Minecraft world. Now with these new blocks, drone building will be easier!
New Modly Tutorial!
We just made a new tutorial, the eraser mod! Click the online tutorial tab to see the tutorials!
This tutorial is Iron Plan or Diamond Plan only, so be sure to sign up now!
Modly at Minefaire!
We are presenting at the Minefaire event in San Mateo County Fair on Feb 9 and 10 @ 2pm at the Inspiration Stage. Maybe you'll come...
Also more info and stuff on the WhizKidz website.
Modly 1.6 Released!
The Extension Update!
If you have a Modly Diamond Plan account, you will have this really cool feature! Click on the extensions button and load one of our extensions! We might add more extensions in future updates! Also if you can't find Connectivity, it's an extension.
To get the Modly extensions, your own personal world, support for more mods, and more features, sign up for the Diamond Plan.
Modly 1.52 Released!
We're working on extensions for EpicMC Modly. Coming soon in Modly 1.6! Also Minecraft 1.14 support coming soon (when 1.14 comes out)!
Added some new location blocks. These blocks let you get an actual location so you can do stuff with it.

And also removed Herobrine. It's so hard to get rid of this thingy in your Minecraft server.
Modly 1.51 Released!
New block!
Changed block!
Modly 1.5 Released!
Modly 1.4 Released!
New blocks!
Added new dictionary blocks. They are like lists but each item has two items: keys and values.
.
Modly 1.31 Released!
The Security Update!
When creating an account with the Iron or Diamond Plan, you can't use 2 activation keys at the same time.
You can only have resource packs if you are a Modly Diamond Plan user. Sign up for the Diamond Plan
Removed Herobrine... again.
Modly 1.3 Released!
EpicMC Modly 1.3 is out! Try the new features!
There are now 2 tabs in the My Mods page (resource packs and mods)
You can delete resource packs
Removed Herobrine... or did we?
Modly Resource Packs!
You can now upload resource packs to EpicMC Modly and give them to players using Modly blocks!
Upload a pack here.
Read about resource packs here.
Modly 1.25 Released!
We added new blocks in this release!
New resource pack blocks! See them in Minecraft > Players in Modly.

Also the link https://epicmc.rocks/rp/cool_pack.zip actually works.
Modly 1.2 Released!
Do you like EpicMC Modly? If you do, you'll probably like the new features that we added in EpicMC Modly 1.2.
The block is now in the new section called "Chat".
New block! When you put this block and the block in the block, you can get

c

o

l

o

r

e

d

text!
The give block is different. Now you can create custom items! Read more about it in the online tutorials.
Removed Herobrine...
EpicMC SkyWars New Map!
Is it an elephant... or is it a mouse?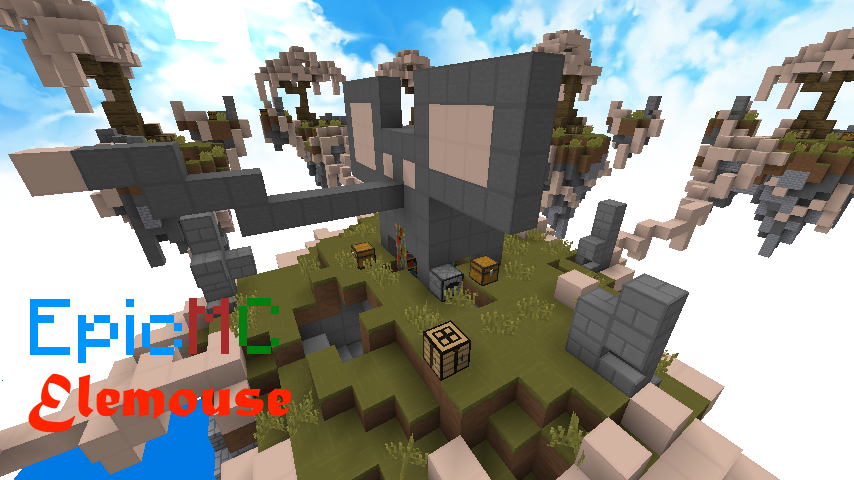 Try this map out by going to the EpicMC SkyWars server!
(The server IP is epicmc.rocks if you forgot)
Modly is awesome so we decided to do an hour of code event at WhizKidz Computer Center!
We made tower mods and arch mods. See those mods at https://epicmc.rocks/modly/hourofcode.
Modly 1.1 Released!
EpicMC Modly 1.1 has been released online! We've added some cool features in this update.
Added new copy button to copy the /mod command!
New block!
New block!
And more! (Also removed Herobrine)
Modly Links
Here are 3 cool links you didn't know about in EpicMC Modly.
The online tutorials!

Just click on it. Learn how to mod like a pro! Get more tutorials by signing up for the Iron or Diamond Plan! YEAH!

Yeah, deploy!

If you right click on the button, then you will get a secret surprise...

And finally, vote for us!

Vote for our Minecraft server so we can make more cool stuff in the future!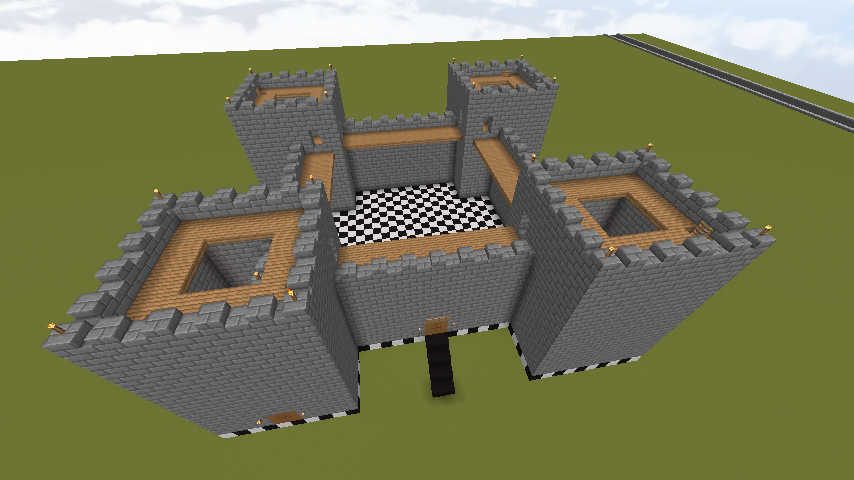 Modly 1.0 Released Online!
EpicMC Modly is a coding platform to create mods (short for modification) to the Minecraft game.
Here's what you can do in Modly.
Give yourself superpowers!
Create structures with a single click such as a tower or a castle.
Create mini-games such as Parkour, TNT Run and Simon!
This platform uses the Google Blockly language where you can drag and connect blocks to create your program. Learn to code by making Minecraft mods! You can sign up for FREE. To get your own personal world, support for more mods, and more features, sign up for the Iron or Diamond Plan.
Requirement: You will need a Minecraft license on a PC or Mac so if you don't have one, you can purchase a license at minecraft.net.